Bac Ninh PCI ranked 10th among 63 provinces and cities
10:02 07/06/2021
On April 15, 2021, Vietnam Chamber of Commerce and Industry (VCCI) and the United States Agency for International Development (USAID) jointly organized the online announcement ceremony of the Annual Report on the Provincial Competitiveness Index (PCI 2020).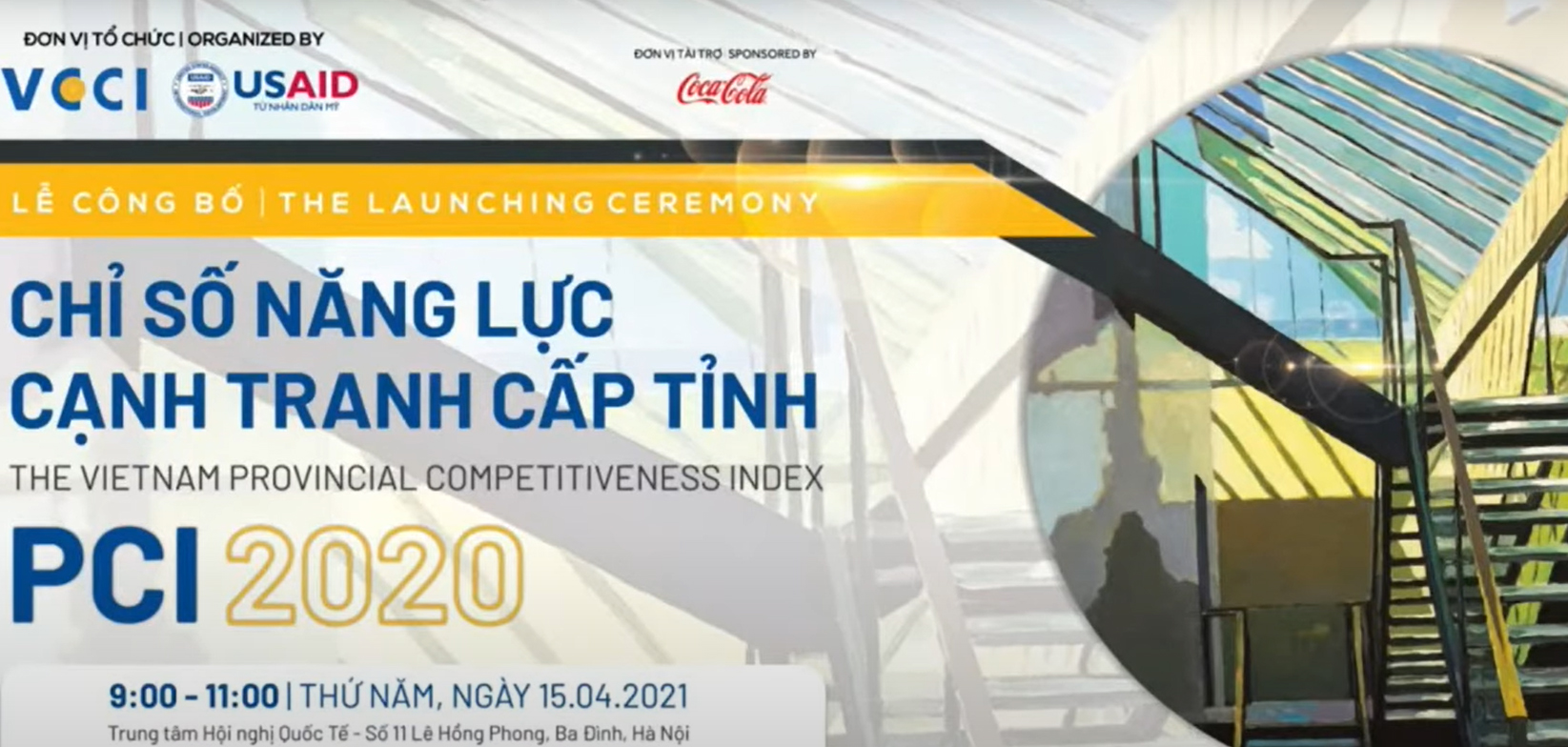 The PCI has been co-developed by VCCI and USAID since 2005. Over the past years, PCI has become the voice of the domestic enterprise community and FDI enterprises. The PCI has become a useful tool for economic governance at the provincial and city levels. The PCI 2020 report measures the economic governance quality of the provincial governments in 10 fields that are critical to the development of the enterprises in the private economic sector; This report was based on feedback from nearly 12,300 enterprises, including over 10,700 private enterprises operating in 63 provinces and cities and nearly 1,600 foreign-invested enterprises (FDI) operating in 22 localities in Vietnam.
In 2020, PCI of Bac Ninh province obtained 66.74 points, ranked 10th among 63 provinces and cities, down 6 ranks compared to 2019, making it in the group of the good quality provinces. Bac Ninh province increased its points in 4 sub-indices compared to 2019 including: Entry costs, an increase of 0.16 points; Time costs, 1.19 points; Informal charges, 0.45 points; Business support services, 0.13 points. Meanwhile, 06 sub-indices decreased, including: Land access, an decrease of 0.48 points; Transparency, 1.68 points; Policy bias, 1.05 points; Proactivity, 0.79; Labor policy, 0.21 points; Law and order, 0.96 points.
According to the PCI index, Quang Ninh province for the fourth consecutive year ranked 1st in the PCI ranking with 75.09 points.
The PCI 2020 survey shows that the economic governance quality at the provincial level in Vietnam tends to improve over time. The positive movements that are acknowledged include the informal charges continue to be decreased, the security and order are maintained, the provincial government is more dynamic and proactive, the administrative reform is significantly improved and the business environmental is more and more equal.
By Nguyen Van Hau