Approving the planning for workers' housing area
11:52 08/07/2020
On June 4, 2020, the Chairwoman of Bac Ninh Province People's Committee Nguyen Huong Giang signed to issue the Decision No. 226/QD-UBND Approving the detailed Planning Project of Workers' housing area in the industrial park in Yen Trung commune, Yen Phong district, Bac Ninh province.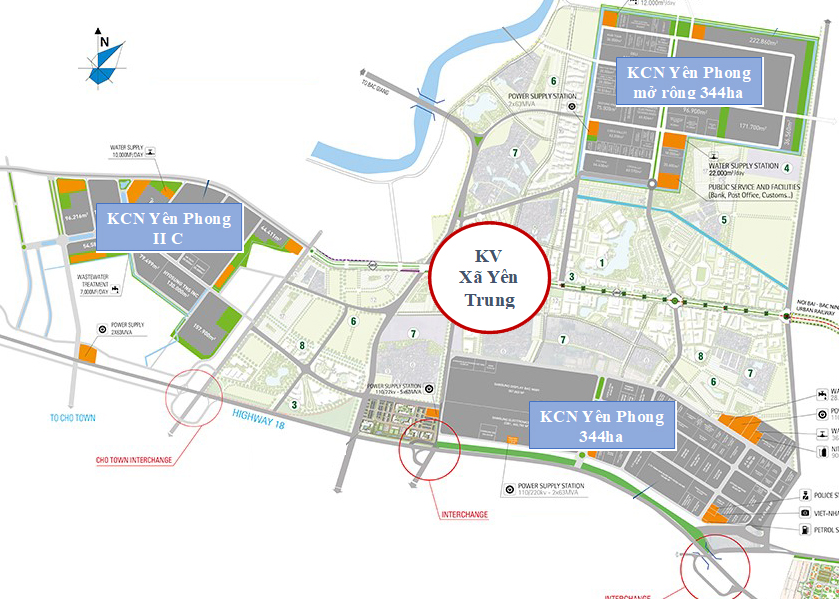 The workers' housing area in the industrial park in Yen Trung commune has a total area of ​​about 8.99 hectares with a population of about 3,680 people, with modern and synchronous social and technical infrastructure systems to meet the demands for workers. The housing area is organized with the main functions: cultural house, kindergarten, sports, green trees, commercial housing, social housing, etc. The main highlight to create the urban landscape for the project is 9 blocks of 11 to 13-storey apartment buildings; 4-storey adjacent commercial housing area with modern architecture that is arranged along on the southern route connecting the expanded Yen Phong Industrial Zone to the provincial road 295; public work complexes including Kindergarten, cultural house and medical station, gymnastics and sports with a height of from 2 to 3 storeys, ensure the area according to the standard as well as the use requirements of the inhabitants in the housing area.
The Chairwoman of the Provincial People's Committee requested the project owner to have responsibility for coordinating with Yen Phong district People's Committee and Yen Trung Commune People's Committee to announce and publicize the approved planning project and set out the planning landmark; organize the implementation of construction investment project in accordance with the approved planning and the regulations of the law; coordinate with the adjacent projects to determine the boundaries, connect the infrastructure appropriately.
Nguyen Van Hau