Approving the Zoning planning task for construction of Que Vo II Industrial zone - stage 2
10:59 22/10/2020
With the goal of concretizing the contents of the approved Regional construction planning adjustment scheme in Bac Ninh province to 2035, with a vision to 2050; As a legal basis for implementing the technical infrastructure of the industrial zone, construction investment and construction management for the projects in the industrial zone as planned. On September 9, 2020, Bac Ninh People's Committee issued the Decision No. 421/QD-UBND approving the Zoning Planning Task for construction of Que Vo II Industrial zone - stage 2, scale 1/2,000, Bac Ninh province.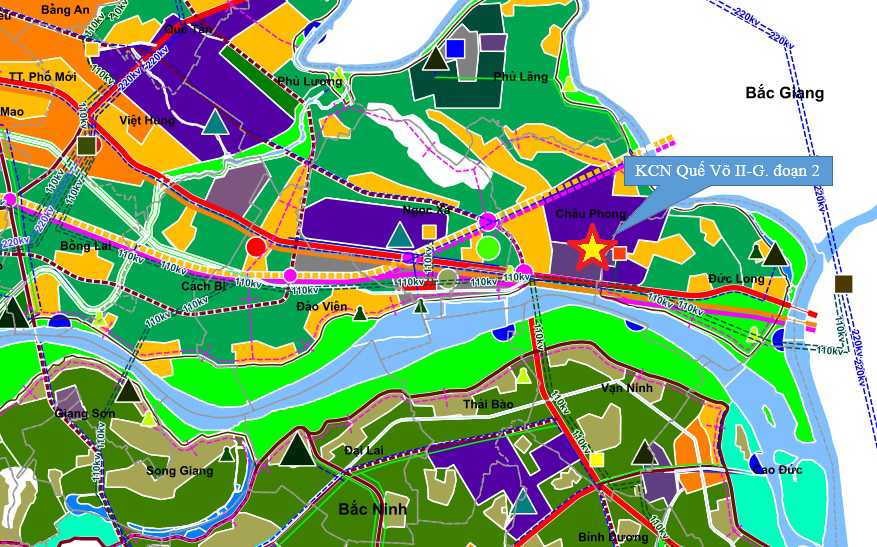 Que Vo Industrial zone II - Stage 2 has a land use scale of about 277 hectares; scope of study, boundary in Chau Phong and Duc Long communes, Que Vo district. The number of employees is expected to range from 150,000 to 170,000 people. As a clean, environmental-friendly industrial zone, with priority given to the industries of electronics, telecommunications, pharmaceuticals, support industry, new materials, clean energy, renewable energy, and smart energy; processing; manufacture industry, etc... The functional subdivisions include the land areas for construction: Factories, enterprises; administration, services, technical infrastructure, green trees, traffic, parking lot.
Bac Ninh Province People's Committee assigned Bac Ninh Industrial Zones Authority to organize the formation of Zoning planning scheme for construction of Que Vo II Industrial Zone - stage 2, scale 1/2,000, Bac Ninh Department of Construction for appraisal and submit to the Provincial People's Committee for approval.